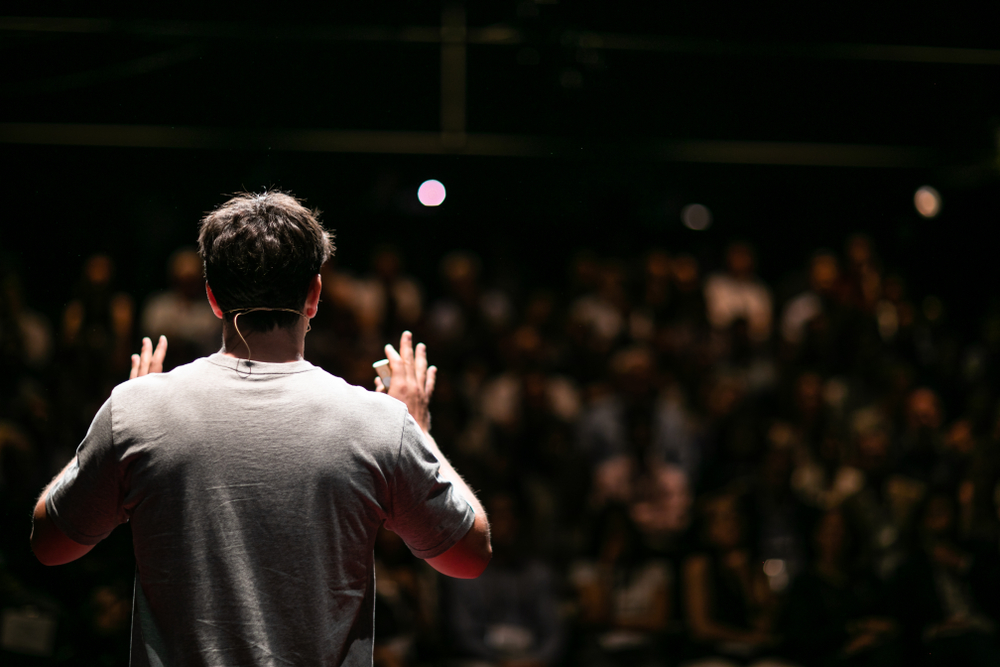 Discover your Personal Brand Score
Take the Powerful Leaders Test to discover your impact and influence.
"Powerful Leaders are those with strong personal brands who are having an impact, attracting opportunities and having the most fun"
Powerful Personal Branding
The act of personal branding is simply being known for something.
When building a brand people aren't looking for another Coach, another Start up Founder another Expert.
They're looking for something to believe in, someone to be inspired by, someone to learn from.
LinkedIn profiles, Instagram posts and FB lives are a waste of time until your audience sees what makes you unique, they believe what you believe, they want to follow your journey.
That's how you build a powerful brand. You start with your big picture, you why, your values, your mission, then you turn that into a content strategy and a social media plan.
Lives, tweets, edited videos don't mean anything until you're creating a following of people who believe in the same things you do, until you've started a movement.
Until you understand your purpose, until you can communicate what you do and why you do it, why would anyone follow you?
Having a personal brand is becoming increasingly important in an online world. By having a personal brand we are able to have an impact, to attract opportunities and to future proof ourselves in ever changing times.
The Powerful Leaders Test looks at the 7 Core Components of Powerful Personal Brands and gives you a score for each as well, an overall score and some bespoke advice to improve your brand.
Clarity
All good brands have clarity of their big picture. They start with their why, they have clarity of their vision, their mission and their values.
We will start with understanding your big picture, your purpose, your vision. This enables us to build a brand that attracts and engages.
Communication
Clear communication is integral to the success of a personal brand. Together we'll create your slogan, taglines, brand story statements and write your social media profiles.
Credibility
A strong personal brand is credible. That person is the best at what they do, they love to do it, they have experience and a strong niche.
What are you best at? What makes you uniquely you? Together we'll get clear on this.
Content & Channels
Content is king. Good brands create quality content and share this across multiple different channels. From videos, to blogs to podcasts to lives, strong brands are always creating content to support their customer.
Starting with your customers pain points, we will build a powerful content strategy as well as a clear, easy to follow social media strategy in 90 day increments.
Customer
All good personal brands serve an audience, they support a tribe of people. They know who these people are, where they are and what pain points they have.
Who is your dream customer? Where are they? How are we going to solve their pain points and turn them into followers?
Connect & Collateral
In 2019 a good brand turns their followers into a tribe. They support and connect with them in every way possible. They also have strong collateral, a good logos, a clear website and great photos.
Facebook groups, sales funnels, face to face speaking engagements, we will get everything set up and running that you need.
Collateral
The final component of Powerful Brands looks at the 'tangible' aspects of branding. Style guides, logos, websites, photos, all of the thing which turn you into a 'brand'.
A few people I've worked with…
"Hannah is an absolute inspiration, an expert in her field with an innate ability to not only get you, she also enables you to articulate who you are, what you stand for and what value you bring, in a simple, concise and engaging manner, which has real impact on your market. She quite simply challenges you to be your best version of you, to really define what is your niche and then empowers you to own it, that you have clarity and consistency resulting in an impactful and authentic brand which wins you business.
I have already increased my network and won customers as a direct result. Highly recommended doesn't cut it, Hannah is a personal brand genius who matches you for effort and some every step of the way."
— Kim Platts - Leadership Coach
"In a world that's too full of theory, Hannah teaches action. She's not just content with handing you a map.
She'll guide you along the path she's travelled herself. So do yourself a favour. Follow her. Treasure awaits."
— Nick Warren, Founder, Stories That Mean Business
"When it comes to growing your personal brand, Hannah knows what to do, from clarity of the big picture, to the smallest details. I was very skeptical about personal branding and social media and if there was a market for me and my message. Since we started working together she has provided me with no end of motivation and straight talk - which is exactly what I needed, even if I didn't particularly like it at first! She has provided constant motivation and support which has resulted in a number of breakthroughs for me. Over the past few months Hannah has taught me a lot about branding and structure, has lifted me up throughout, given me honest feedback, and allowed me to put my absolute trust and faith in her which in turn has allowed me to finally push past fears and get focused on the stuff that really matters. Hannah is ridiculously "on it" and if she can help a skeptical, control freak like me open my mind a little then I'm pretty sure she can help anyone make leaps of faith that are necessary to grow in business and life.."
— Camilla Collins - Self Image Specialist
There is an audience who needs you, it's time for you to lead them